"I was afraid of being a bridezilla. Perfectly sane people start wedding planning and lose their minds. But it's surprising — when you find the right people, it's actually a lot of fun."
Meet Brandi and Kevin: together for nine years and agree on most things (except mustard). After getting a lot of pressure from their daughter Marley, they decided to get married. Their wedding theme? A mashup of Brandi's Welsh ancestry and Kevin's African heritage.
It was an unusual vision to say the least. Brandi and Kevin needed a group of people who "got it" — wedding vendors who understood exactly what they wanted. So Brandi and Kevin went through Thumbtack to find them.

"It's not your typical wedding venue. But at the end of the day, what is your typical wedding venue?"
Scotty, the designer
Brandi and Kevin wanted to get married at the Ashkenaz, a community center dedicated to world music. The Ashkenaz had history and charm, but it needed a little love. The drapes were decades old. The wall paint had faded. And the ceiling beams needed a serious dusting. Scotty of Sparkling or STILL enlisted the help of Thumbtack pros, including an interior painter, drapes specialist and house cleaner, to fix them up.
The bigger question was how to highlight the Ashkenaz's unique character. Scotty had a trick up his sleeve: lighting. The plan: cascade 13,000 feet of warm string lights across the ceiling to create the illusion of a starry sky. Then decorate the space with live trees and purple amaranthus for a Celtic vibe. Guests should feel as if they were transported to a mystical forest.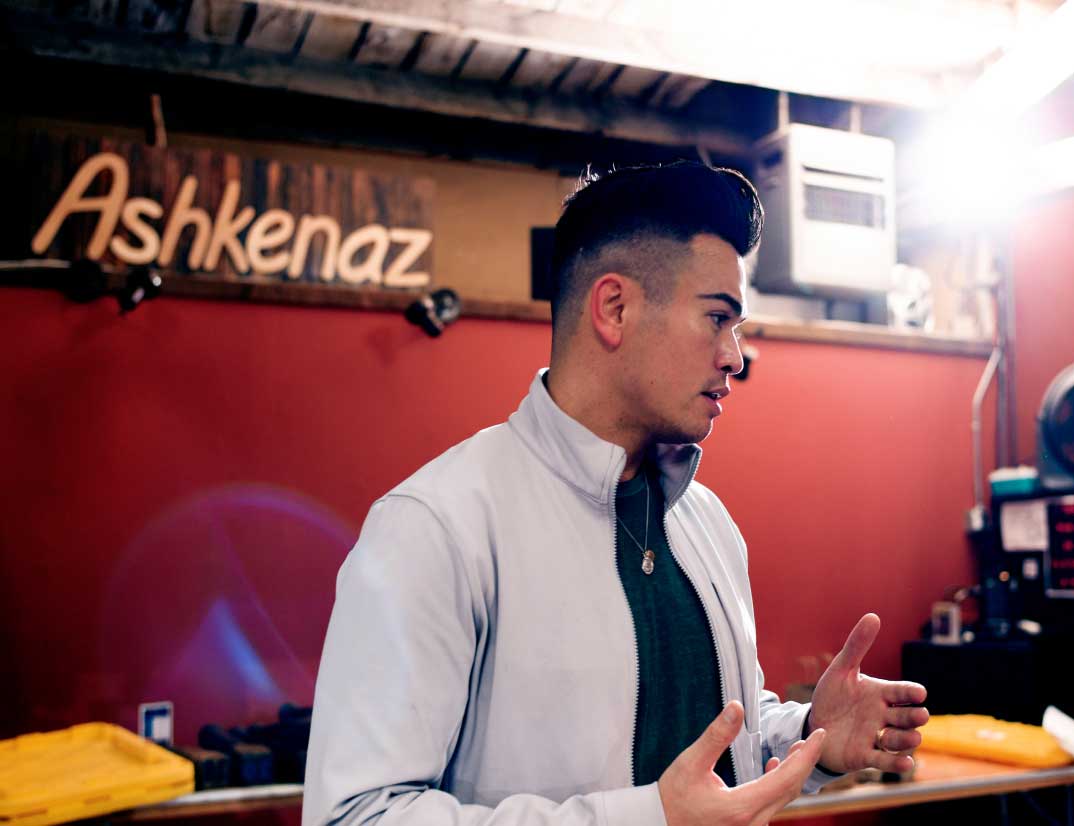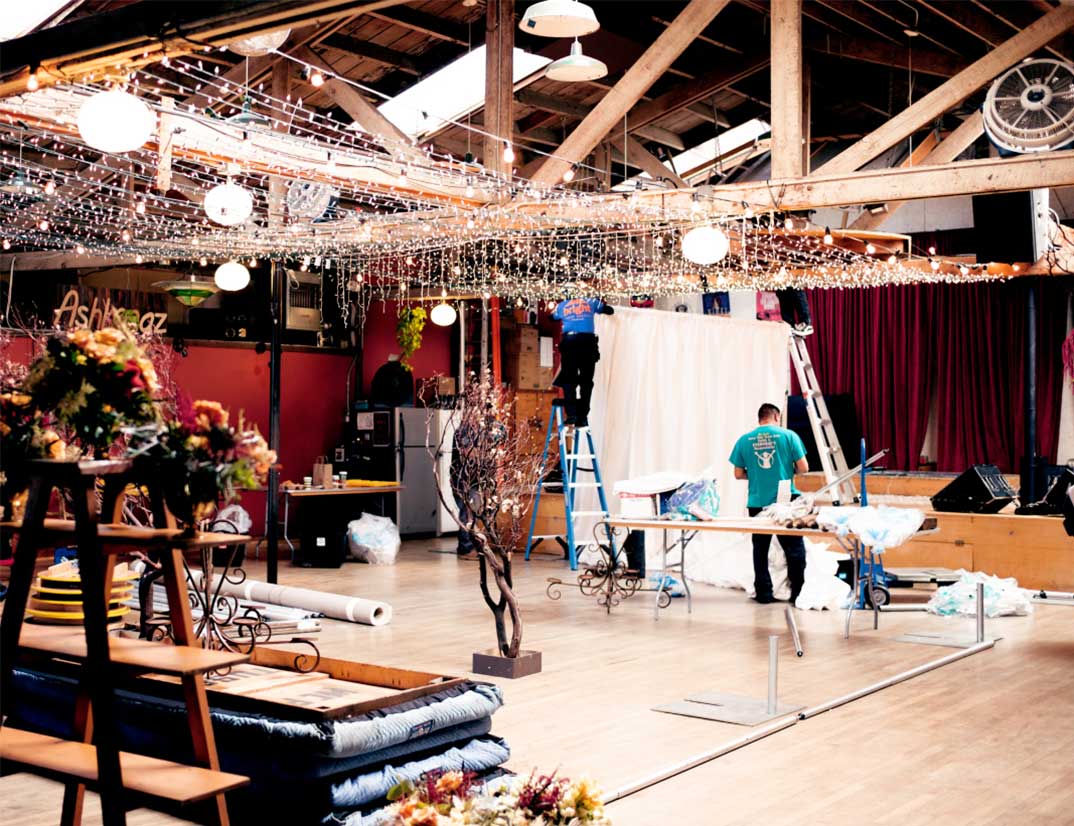 "It's amazing what light can do," says Scotty, "It can bring out the good. It can also bring out the bad. But there's character in the building and we're not here to cover up anything. We're here to enhance."
"It's important to make someone's clothing a reflection of who they are."
Arisha, the tailor
Brandi and Kevin asked Arisha, of In Stitches Tailoring, to bring their color palette of red, gold, green and purple into their outfits, while reflecting their Welsh and African heritages. "I'm going to be honest with you," Arisha said. "My biggest challenge with those colors will be figuring out how to make it look intentional and not like a mistake. Or an accident. Or crazy."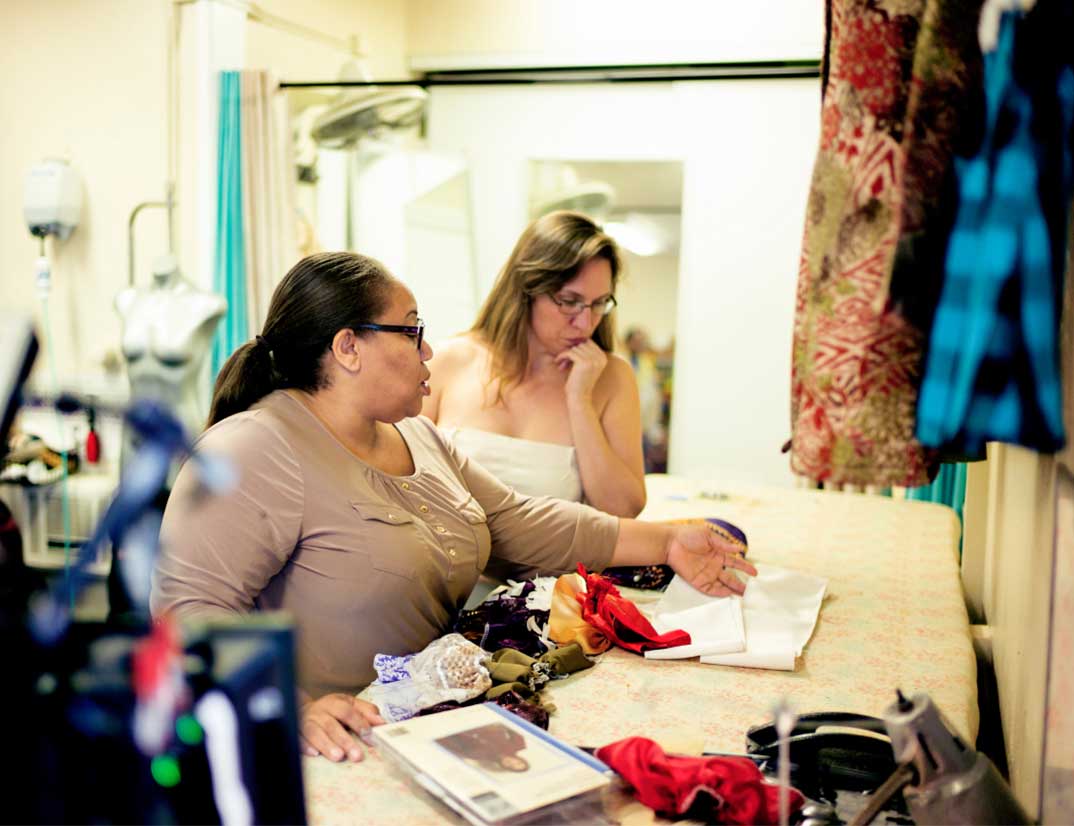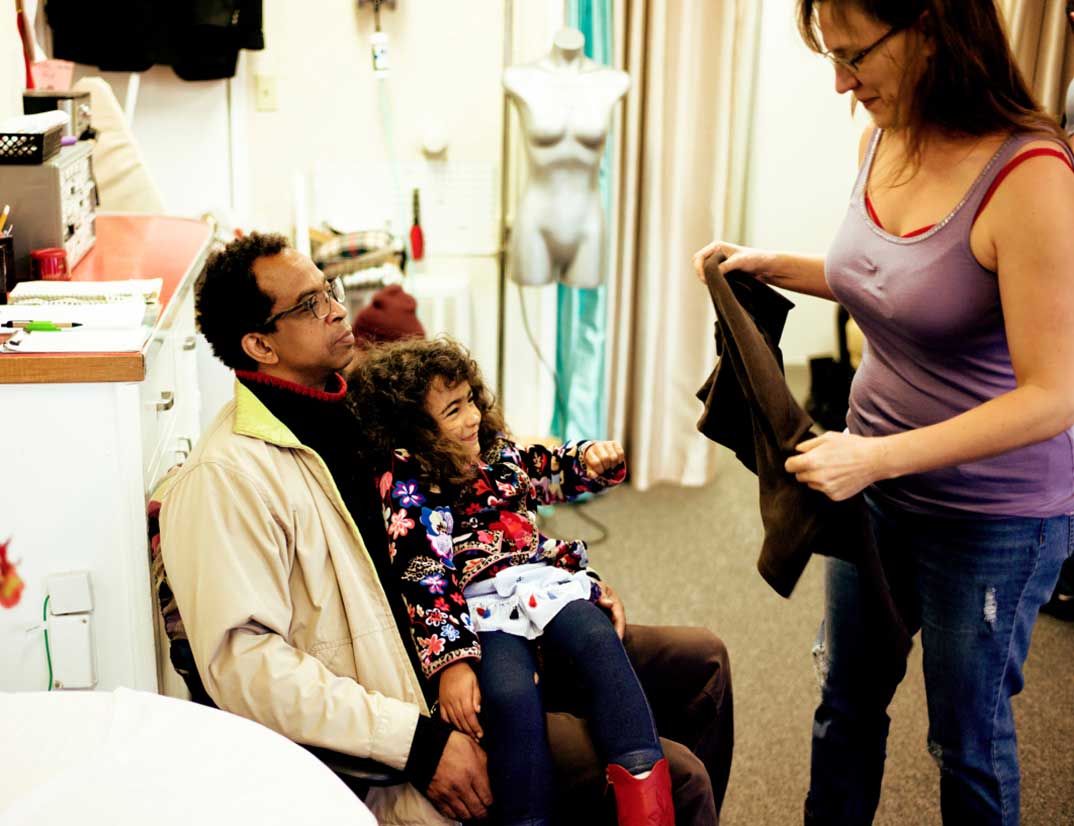 Arisha matched their outfits by using colors as the focal point for Kevin's outfit and as accents for Brandi's dress. Kevin wore a tunic made with purple and gold fabric. Brandi's wedding dress had a white bodice and a layered skirt with multi-colored ruffles. Arisha sewed some of Kevin's fabric into Brandi's skirt, as well as Celtic knots along the trim. The final touch was Marley's dress, made with the same fabric as Kevin's tunic to tie the whole family's look together.
"Some of the color choices might not have been my first choice," says Arisha, "but that depends on who's in it. If it's a reflection of them, they'll work it."

"Your wedding doesn't have to be like anyone else's, so go in with an open mind."
Christiana, the florist
Brandi didn't know what flowers she wanted — just a subtle idea of colors. So Christiana, of Perry Florals, approached the centerpieces as if they were art pieces. She drew inspiration from the fabric swatches of Brandi's dress and images of Welsh myths. Yellow garden roses, purple sweet pea, magenta astilbe, silvery green eucalyptus leaves — and asparagus fern, sprayed gold for a magical touch. The result was a "beautiful, vibrant mesh of color." Perfect for Brandi and Kevin's wedding.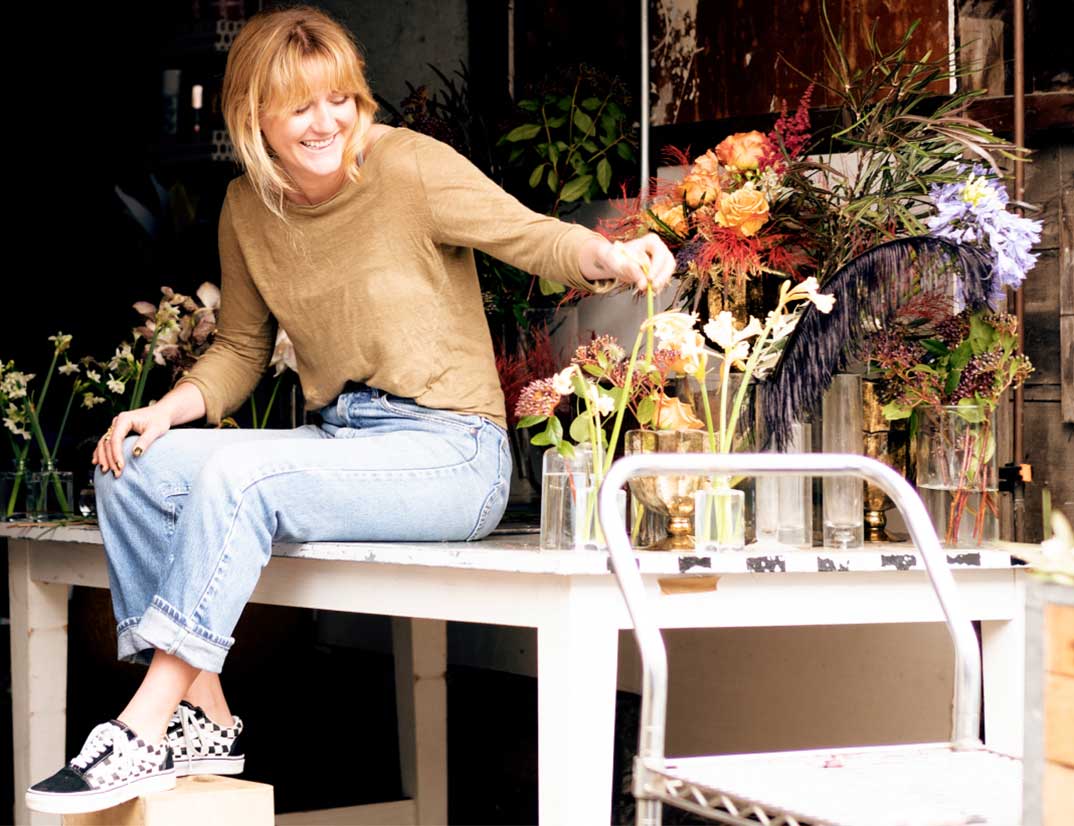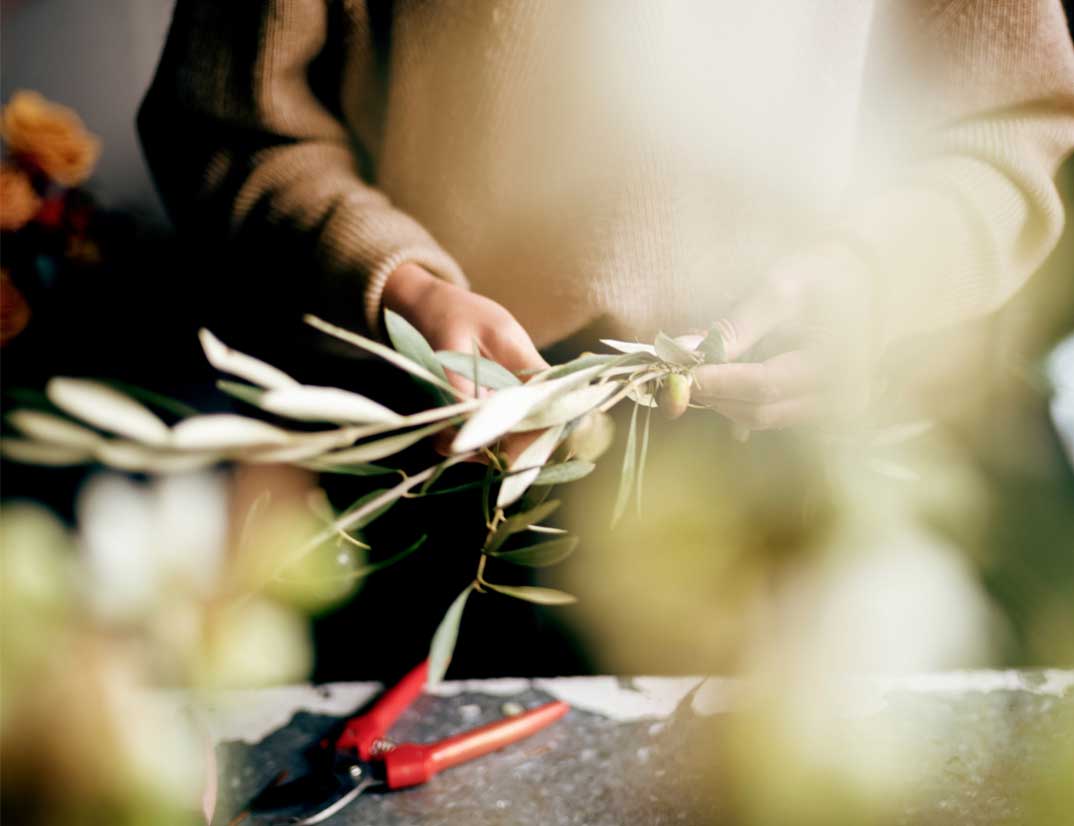 "Wedding florals are a case-to-case basis. That's why I like it so much. You can't do the same thing for everyone," says Christiana.

"You've found the right photographer when you talk about your wedding with the same words."
Jen, the photographer
Brandi went through countless Thumbtack profiles trying to find her photographer. Then she found Jen Fairbanks Photography.
"What I saw in Jen's photos wasn't necessarily 'the wedding shot.' She was really capturing a relationship — the context of the wedding just gave her an opportunity to find the relationship," says Brandi. And the most important thing was that Jen knew how to make Brandi feel at ease.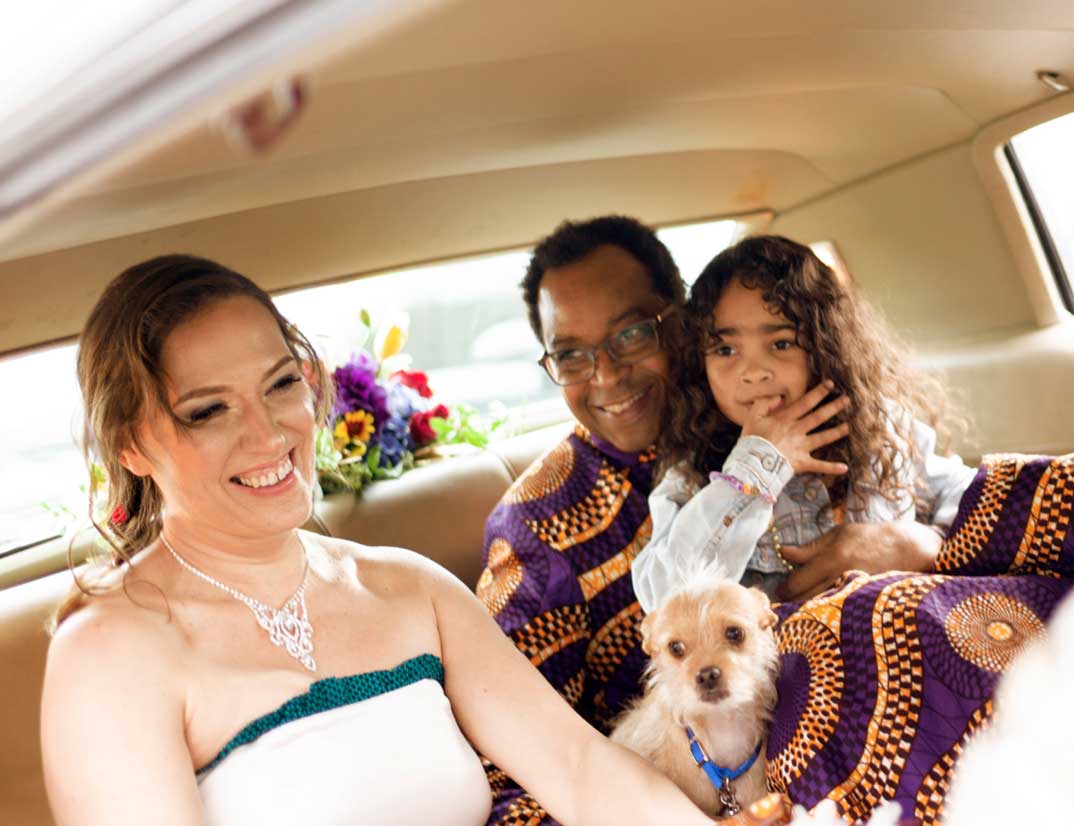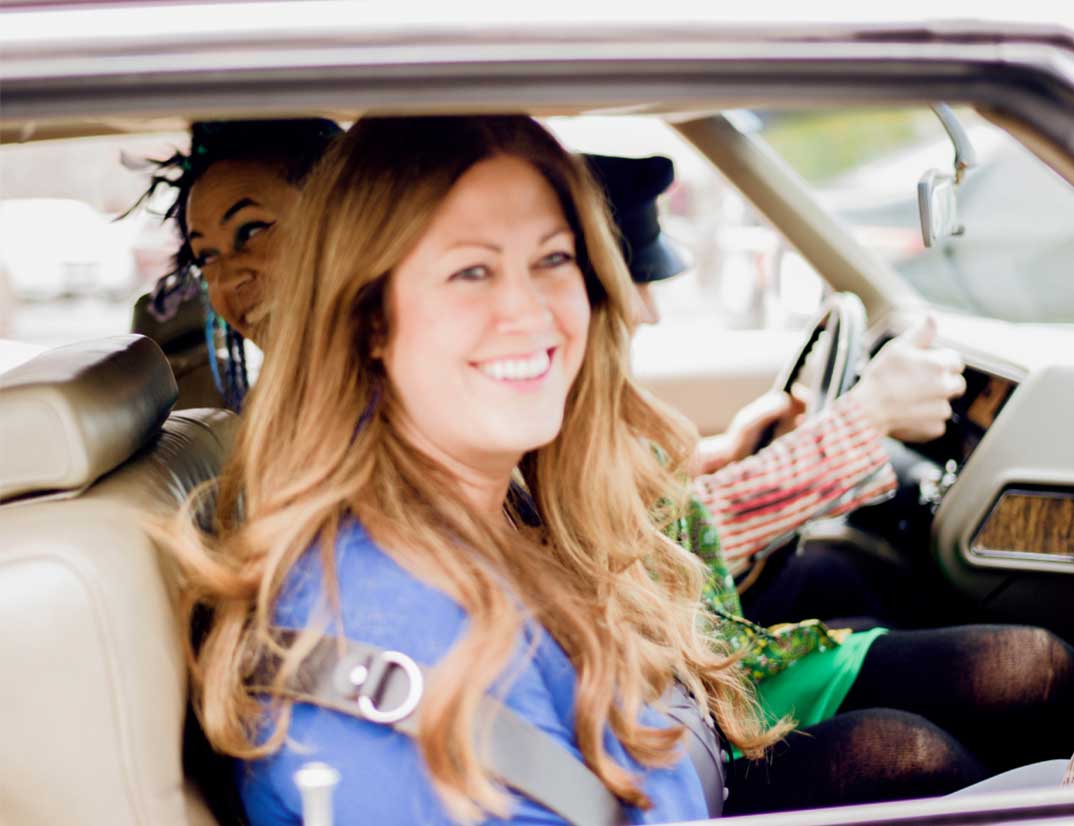 "Everybody wants to be seen for who they are. I think that's something I do really well," says Jen. "Most people don't want to feel overly posed or awkward. Yet some people just are because they don't get photographed a lot. It's important that you work with somebody who makes you feel comfortable. Somebody you get along with."

"There is no right or wrong, no rhyme or reason. If it's right for you, it's right for you."
Jeff, the caterer
If there's anything that guests remember about a wedding, it's the food. Jeff, of Blue Heron Catering, concocted a soul food menu to call back to Kevin's Southern heritage. Fried chicken, brown sugar rub ribs, collard greens, mac and cheese — and wedding cheesecakes by a Thumbtack pastry chef as the grand finale. Hearty comfort food for guests to work off on the dance floor later.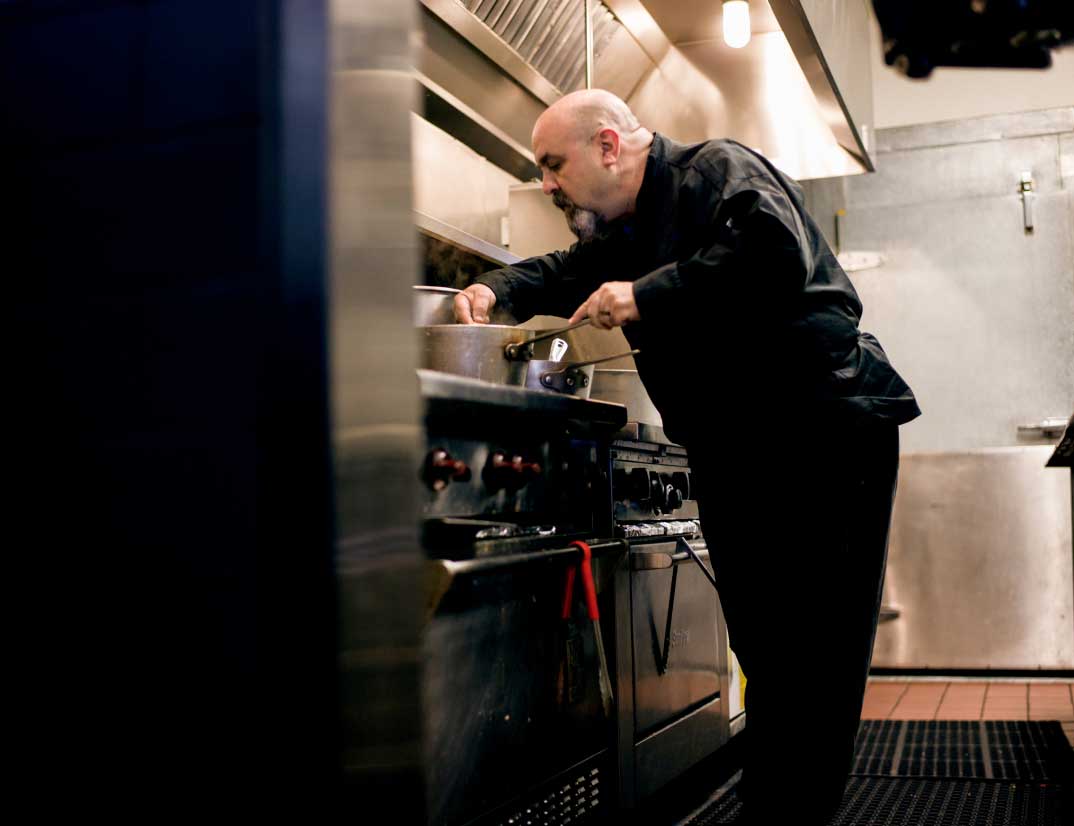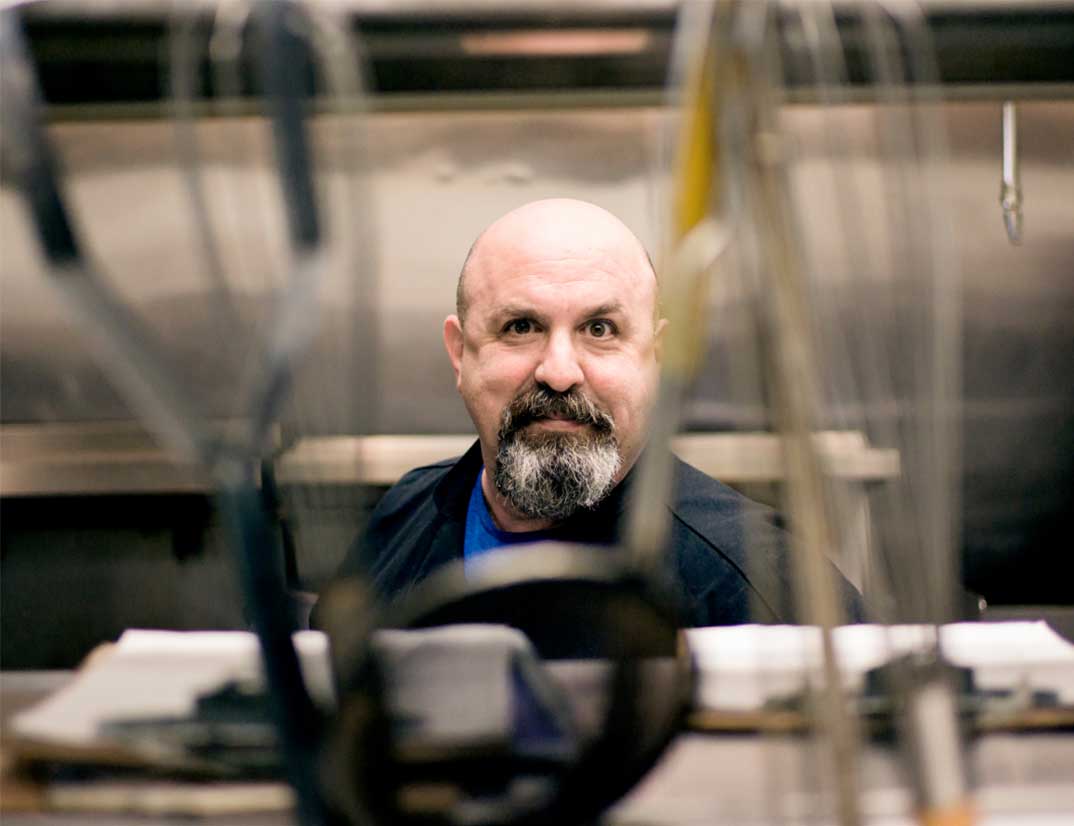 "Everyone wants to share the love at a wedding," says Jeff. "Meals are one of the most important ways that humans get together. It's really meaningful to have good food at a wedding, that you can sit and share and swoon over."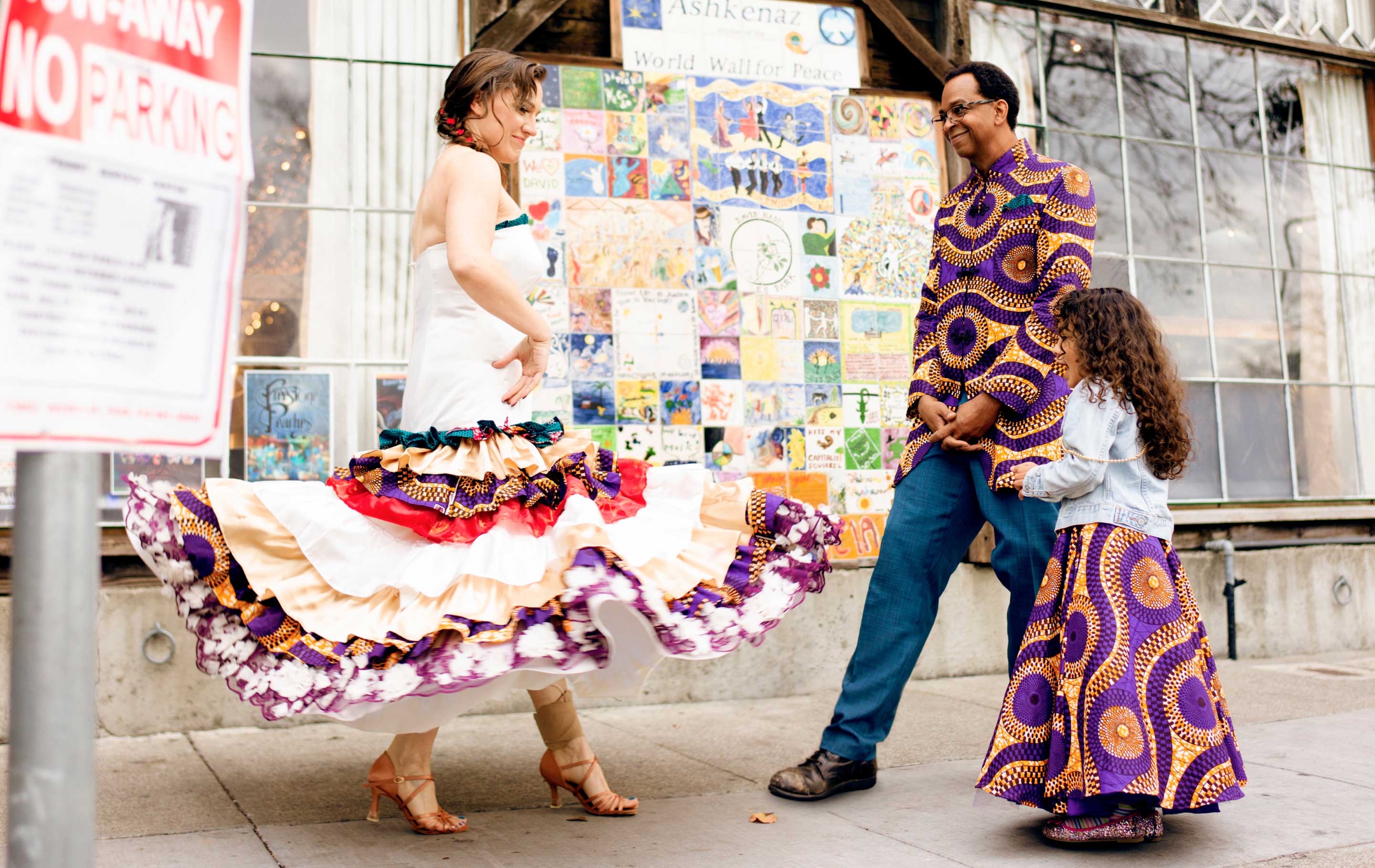 "People have an expectation of what a ceremony should be like. But we're celebrating love. You just want to make it legally binding. The rest is ketchup and mustard."
Gwen, the officiant
The big day was finally here. The Thumbtack pros teamed up to get the Ashkenaz ready — the flowers, the food, the enormous amount of string lights. The venue had completely transformed by the time guests arrived. As they entered, Thumbtack musicians played special music composed just for the couple, performed by a fiddler and a mbira player to reflect the Afro-Celtic wedding theme.
All the pieces were in place. The only thing left to do was to get married.
"It was an event of a million different pieces fitting together into an incredible tapestry. I don't think we even had a dream wedding, but after connecting with all these artists with cool visions… Yes. It was a dream wedding."